Partnership Spotlight: eDesk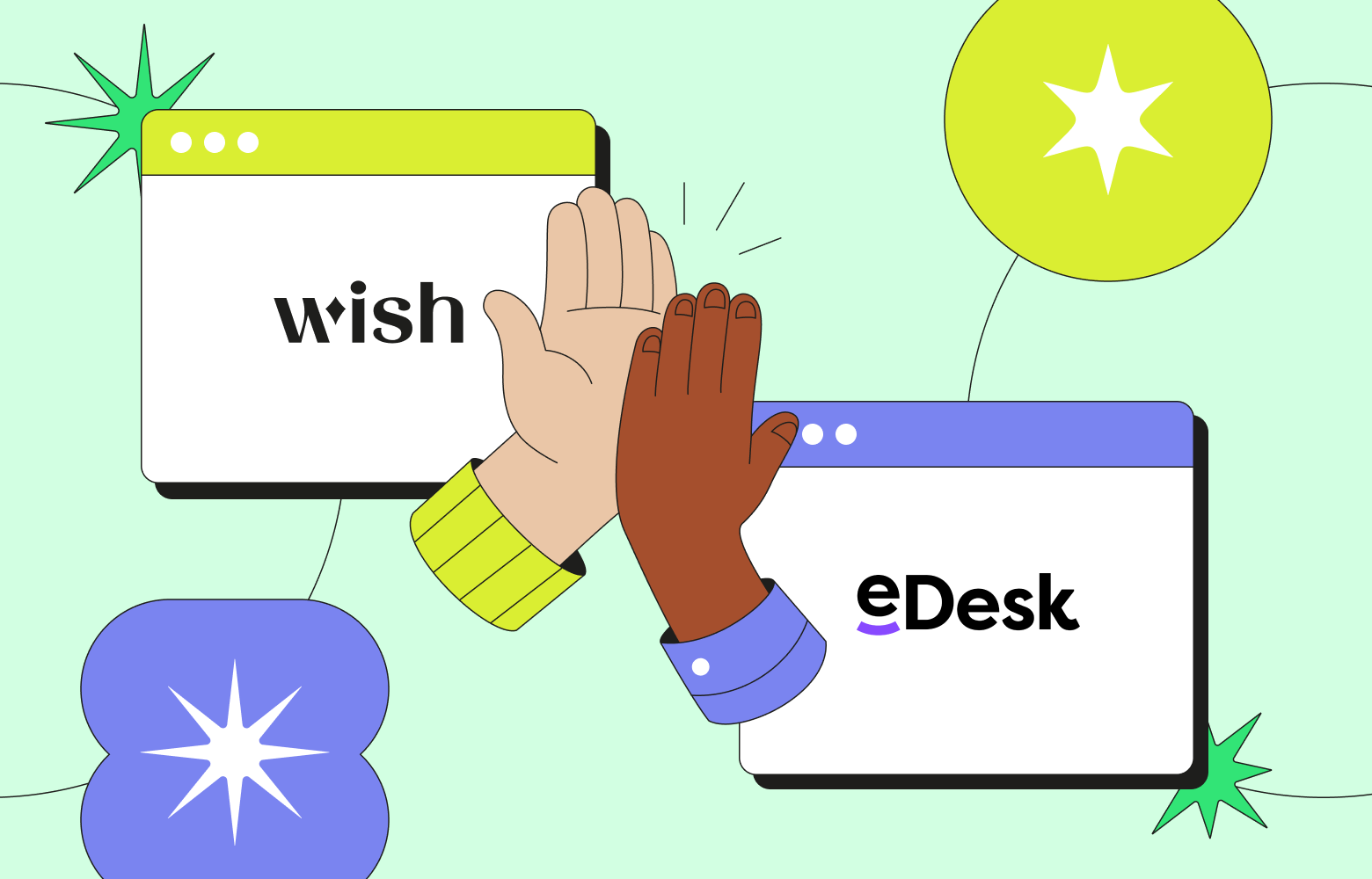 Wish continually partners with other forward-thinking companies to make selling more straightforward and more rewarding for our merchants. In our Partnership Spotlight series, we highlight these companies and how they help empower Wish merchants to do their very best. Today, we're focusing on eDesk.
eDesk is the customer service helpdesk software that unifies all queries, orders, and customer info into one single view. It connects easily with other e-commerce tools and systems, empowering brands and retailers to deliver stunningly fast support across all channels while helping to drive loyalty and growth. Let's take a look at some of the benefits eDesk offers to Wish merchants!
Smart Inbox
Display all your Wish messages and other e-commerce and social channel information in one place, so your customer support agents can prioritize tickets, and have all the information they need on-hand to respond faster to customer queries faster.
Utilize AI
Respond to customers in seconds, even during busy sales periods and out of hours. eDesk's fully customizable templates, auto-replies, and one-click responses use AI to prepopulate messages so your support agents can easily meet SLAs and comply with Wish's policies.
Auto-Translate Messages
Wish is a global marketplace with customers from all over the world. Luckily for you, eDesk's auto-translation feature helps international sellers support foreign language marketplaces with automatically generated professional translations for incoming and outgoing support messages.
Wish merchants interested in finding out more about eDesk can click here to sign up for a free trial!
---
Ready to become a Wish merchant? Click here to begin the process. Be sure to subscribe to the Wish Merchant Blog to learn more about selling and succeeding on Wish.