Case Study: Finding Success With Wish and Listing Mirror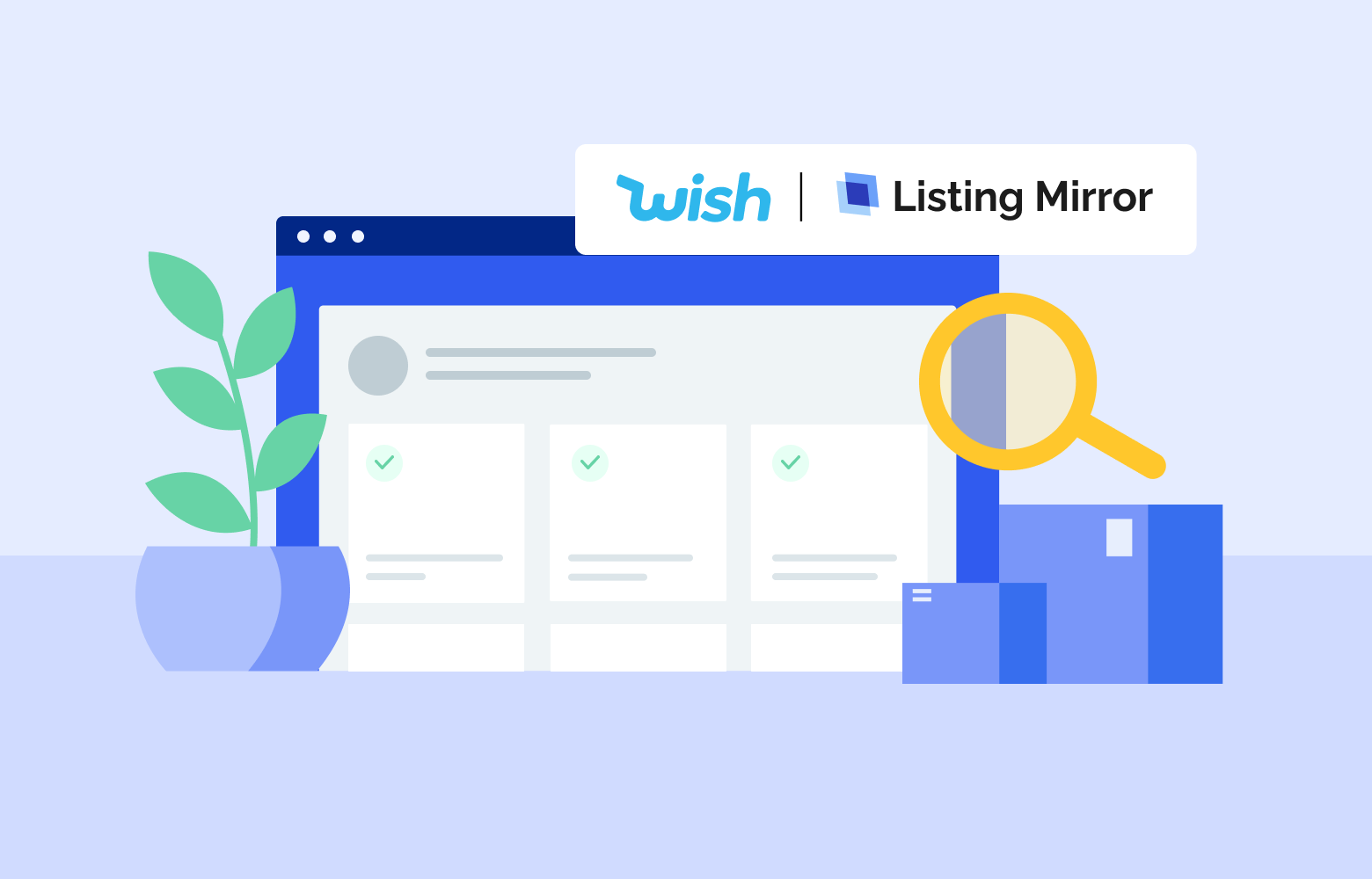 HR Merchandise launched their Wish store in August of 2021. Within 90 days, Wish became their largest non-Amazon sales source with an overall increase of 184% in multi-channel revenue.¹ Herman (Hershie) Pachman, CEO of HR Merchandise, attributes this quick sales growth to the partnership that Wish has with Listing Mirror, a multi-channel product listing software suite. When Listing Mirror and Wish first announced their partnership, Hershie took it as a sign that his company should expand to a new marketplace, especially one like Wish with a global audience in over 60 countries.²
The Road Leading To Wish
HR Merchandise began their e-commerce business selling solely on Amazon. As sales increased and they saw the potential of selling on other marketplaces, Hershie looked for a platform that could aid in this multi-channel venture. He onboarded with Listing Mirror in 2019 and quickly saw the benefits of effortlessly syncing listing data across multiple selling platforms – without manual entry. With a catalog of over 4,000 SKUs it would take months to list on a new marketplace. He would then need to assign a single employee to handling the listings and orders from that sales channel, and with over ten different sales channels that is quite the ask. With Listing Mirror, he can list all of his products to the new sales channel with a single click and the mapping of fields is done for him, and images are transferred over too!
After much research, HR Merchandise chose Wish as their next marketplace to launch on. Wish is a top global e-commerce platform offering affordable, convenient, and effective mobile shopping around the world. Headquartered in San Francisco, Wish boasts 900,000 items being sold every day.²
Knowing the effort needed to launch on a new marketplace without the ability to mirror your listings from within Listing Mirror's platform, Body Fashion was hesitant to tackle Wish. Luckily for them, Listing Mirror and Wish announced their partnership in August of 2021, and with a single action they were able to take listings they were already managing and list those on Wish.
Handling Wish Sales With Ease
Within a week of signing up for a Wish account, HR Merchandise had its first sale.¹ In the first 90 days, they received 199 sales from Wish alone.¹ This makes Wish their highest-grossing non-Amazon sales channel, both in revenue and number of orders. After creating those listings on Wish via Listing Mirror, the Wish platform did its job and promoted those listings to its global audience of 38 million active buyers.² With Listing Mirror's auto-fill orders with Amazon MCF feature, these orders are fulfilled without the merchant ever having to touch products or enter tracking numbers. This combination of easy Wish sales and automatic fulfillment has made expanding to Wish a definite win for the HR Merchandise team.
The Advantages of Having Wish and Listing Mirror as a Guide
With a combined knowledge of over 15 years in e-commerce, the Wish and Listing Mirror teams have exceptional support offerings. You have the opportunity to work one-on-one with a Wish account manager to get your listings optimized as quickly as possible. The US-based support team at Listing Mirror has a median first response time of 44 minutes to new ticket requests.¹ By taking advantage of these resources, you can navigate a new marketplace confidently and successfully.
Ready To Get Started?
Don't waste another minute manually entering listing data into your Wish account. Sign up here to begin a Listing Mirror account. From there, you can set up a Wish merchant account. Then, add your already existing catalog of products (that Listing Mirror will import) to the Wish marketplace and get access to 44 million monthly active users³ quickly and efficiently! Finally, sit back and watch the orders roll in.
---
¹Listing Mirror Internal Data
²Source: ContextLogic Inc., Form 10-K, FY 2021 (data accurate as of FY 2021)
³Source: ContextLogic, Inc., Q4 & FY 2021 Investor Presentation (data accurate as of Q4 2021)