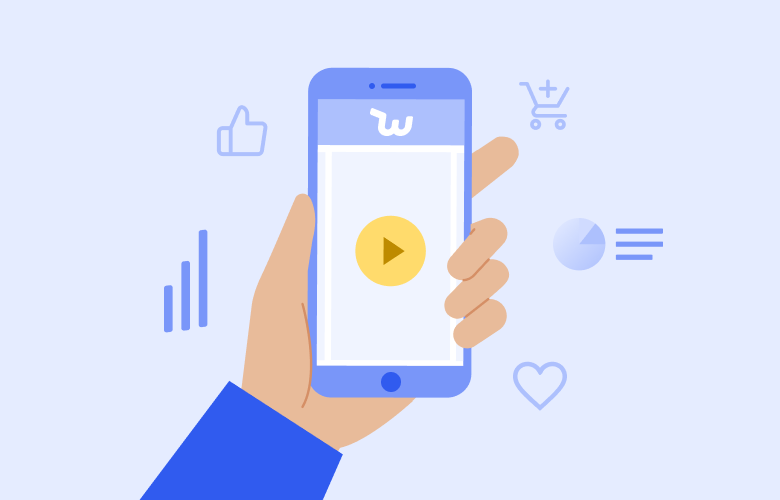 At Wish, we know that video is quickly becoming an essential mainstream e-commerce experience. To stay on top of this trend, we're launching several initiatives to get your video content in front of customers. Today, we'll be talking about Wish Clips.
Wish Clips Defined
Simply put, Wish Clips are shoppable videos. Imagine if your favorite viral video apps had a buy button embedded in every video. As a Wish merchant, you can upload videos of your products, creating an immersive experience that allows customers to purchase while watching the current video before easily moving on to the next one. Instead of a static image of the product, shoppers are served a fun, moving video that sets a new bar for the type of entertaining content that customers prefer.
---
Video Showcase
Let's take a look at Wish Clips in action. Here's how your videos will look to customers and how they will interact with them: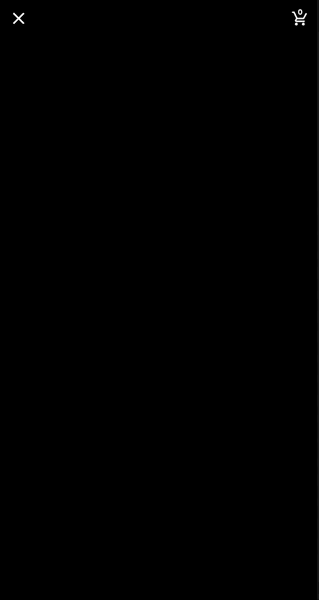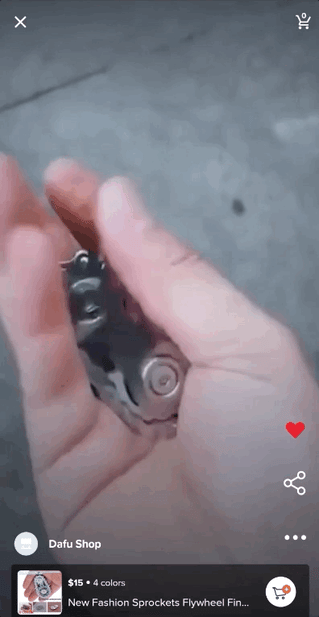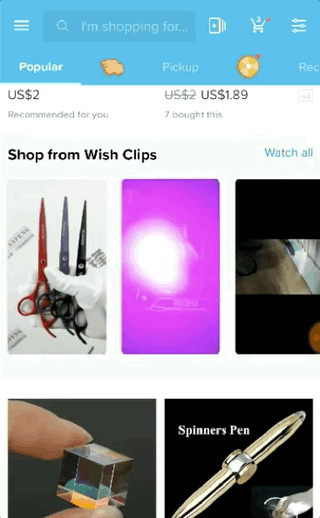 ---
Wish Clips Benefits
While creating videos for products does take a little more time than images, it's well worth the effort. Video is here to stay and incorporating video into your listings offers you many benefits. Some of them include:
More Exposure
Wish Clips will be showcased to customers via a special tab on the Wish app, with an infinite scroll for limitless product discovery.
More Interaction
Wish has built a fun, engaging experience for customers, with multiple ways to view and interact with Wish Clips.
More Immersive
Wish Clips will play automatically as users scroll through their Wish feed — a feature designed to quickly capture and hold customer attention.
Ease of Purchase
Customers will see featured products linked at the bottom of each video clip, making it easy for them to buy your product with a single click.
---
Wish Clips Best Practices
Professional-looking, fun, and entertaining videos are more likely to be impactful and make an impression on customers. Of course, that doesn't mean you have to go to film school to upload quality Wish Clips. Anyone with a basic cell phone or digital camera can easily create dazzling videos that are sure to attract customers. Follow these basic tips when you create videos and you'll be an expert in no time.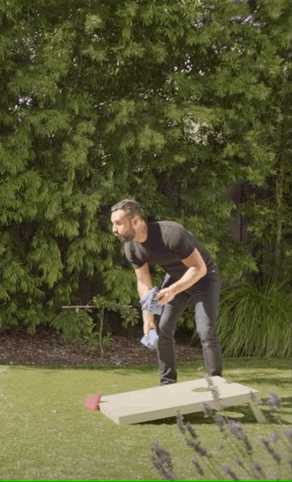 Focus On The Product
Wish Clips capture customer imagination like never before. Your products are unique, and your videos should demonstrate that. Use your videos as an opportunity to highlight your products and show them doing what they do best.
Share The Fun
Show off your product in a fun way and share how it might bring enjoyment to customers.
Keep It Short
Do not upload a video that's longer than 30 seconds - keep things short and sweet to best attract your customers' immediate attention.
Vertical Video
Wish's homepage can only showcase vertical videos, so vertically formatted videos are best.
Hi-Res, Hi-Reward
Videos must have a minimum resolution of 480p. Ideally, you should keep them at 1080p or above so that your product quality translates into video quality. Keep in mind that your final video must be smaller than 50 MB in size.
Lighting
Optimize lighting so your customers can clearly see the products in the videos. Natural light is best. If you use indoor lighting, make sure your videos aren't overlit and washed out.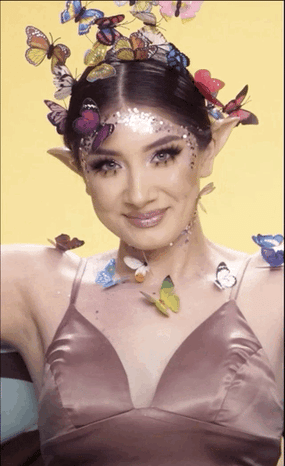 ---
Rollout Plans
Wish Clips is currently only available to a small percentage of customers on the Wish Android app in the following countries:
​​Australia
Brazil
Canada
France
Germany
Italy
Japan
United Kingdom
United States
We will be rolling out Wish Clips in intervals to a larger percentage of customers over the next few months. In January 2022, we aim to have Wish Clips available for 50% of Wish Android app users in the above-listed countries. In Q1 2022, we are aiming to start rolling out Wish Clips to Wish iOS app users.
To learn more about how to get started with uploading videos, best practices, and requirements, make sure to read through this Help Center article and our Video Content Policy.
---
Merchants ready to join the video revolution can sign up for their free Wish accounts here. Be sure to subscribe to the Wish Merchant Blog to discover even more ways to succeed on Wish.