Wish Clips Video Management Hub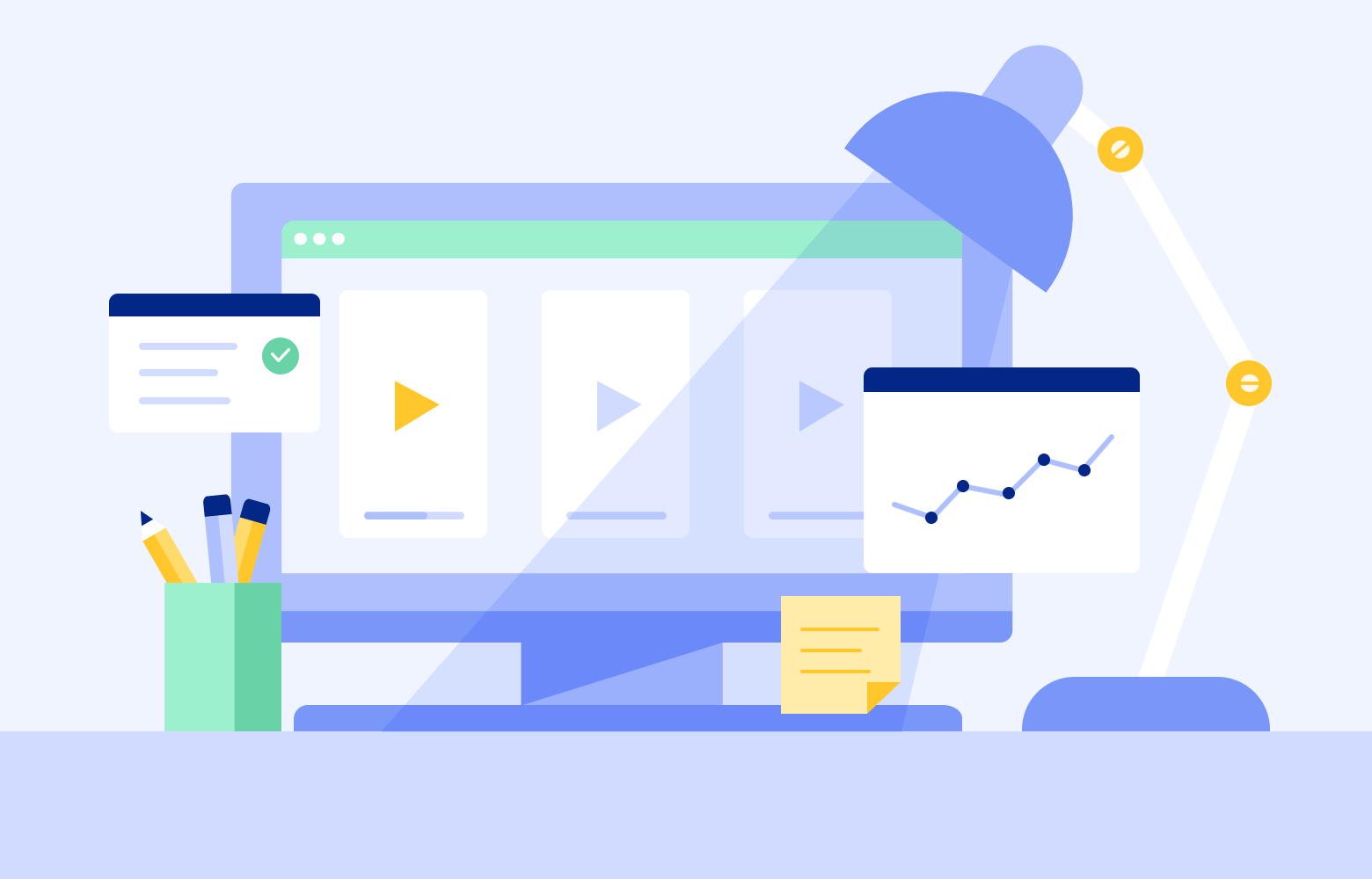 Last November, we launched Wish Clips, an exciting customer-facing shoppable video feature. Wish Clips provides a video outlet for merchants to highlight the benefits of their products to users and gain impressions by uploading fun and engaging product videos.
To make it even easier for merchants to showcase their products and reach a global audience, we have recently revamped the Videos experience in the Merchant Dashboard and added several new features. Let's take a look at what's new with Wish Clips!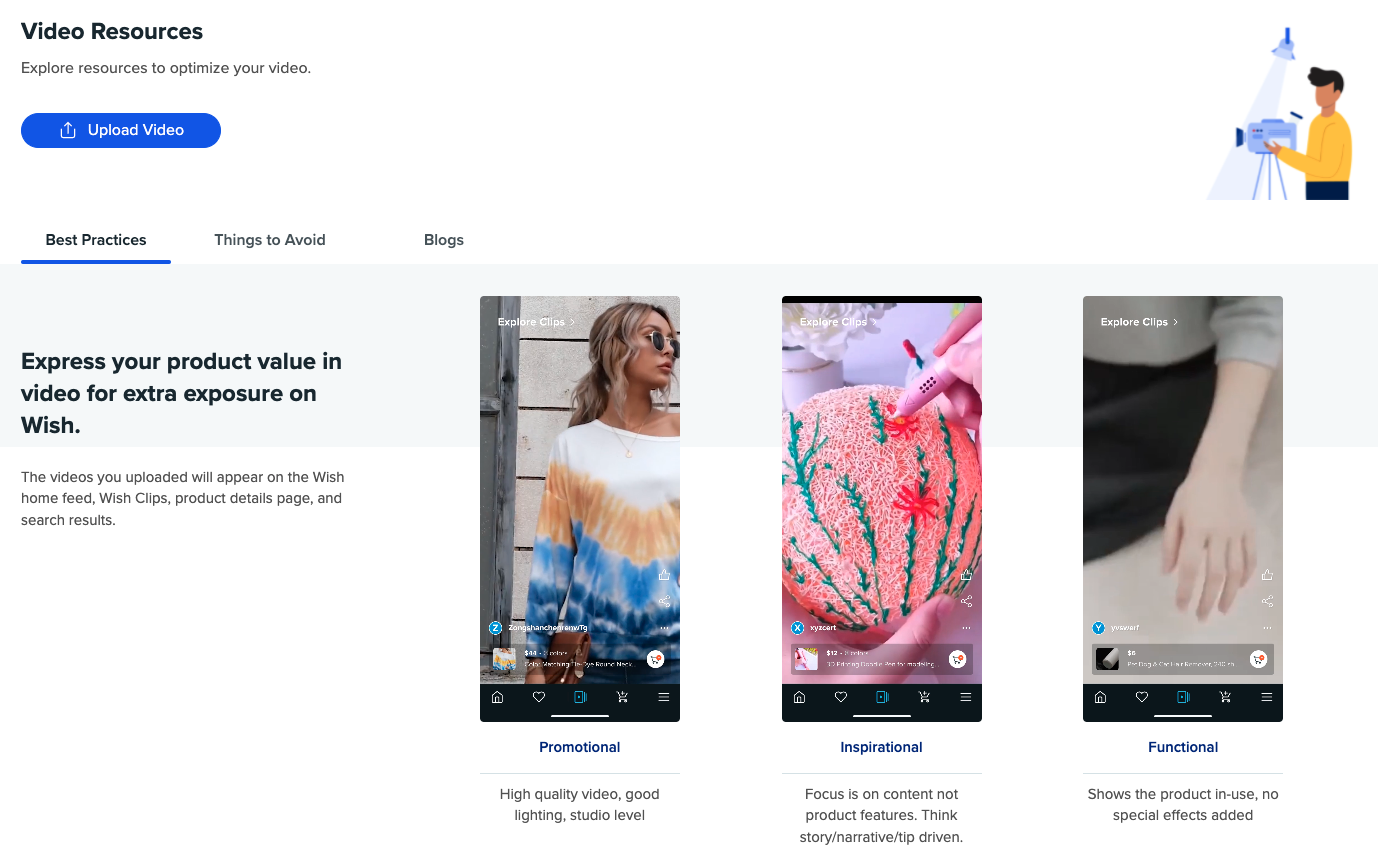 New Features
Merchants may now access a dedicated Videos tab in the Merchant Dashboard with two new sections, Video Management Hub and Video Resources.
The Video Management Hub (in Videos > Video Management Hub) serves as a centralized page with multiple Videos tools. Merchants can add videos through a simplified flow, manage and edit uploaded videos, and monitor the performance of these videos (including views, likes, and watch time) in the new Store Overview and Video Catalog sections.
The Video Resources section (in Videos > Resources) provides guidance to support merchant success when creating and managing their videos, including best practices, things to avoid, and links to additional helpful articles.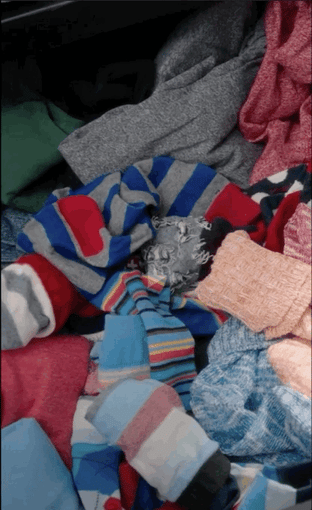 Wish Clips Rollout
Additionally, we recently rolled out the Wish Clips experience to all customers who use the Wish Android app and Wish iOS app in the following 47 countries: Argentina, Australia, Austria, Belgium, Brazil, Bulgaria, Canada, Chile, Colombia, Costa Rica, Croatia, Czech Republic, Denmark, Estonia, Finland, France, Germany, Great Britain, Greece, Hungary, Ireland, Israel, Italy, Japan, Latvia, Lithuania, Luxembourg, Mexico, Netherlands, New Zealand, Norway, Peru, Poland, Portugal, Puerto Rico, Romania, Serbia, Singapore, Slovakia, Slovenia, South Africa, South Korea, Spain, Sweden, Switzerland, Ukraine, United States of America.
Your product videos will now be able to reach a larger global Wish Clips audience! And that's not all. Stay tuned to see what we have in store as we expand Wish Clips to more countries and launch additional merchant-focused features for videos.

For more details on our new Wish Clips features, please read through this Help Center article.
---
Ready to join the shoppable video revolution? Fill out this quick questionnaire to get started. Be sure to subscribe to the Wish Merchant Blog to fast-forward your success on Wish.