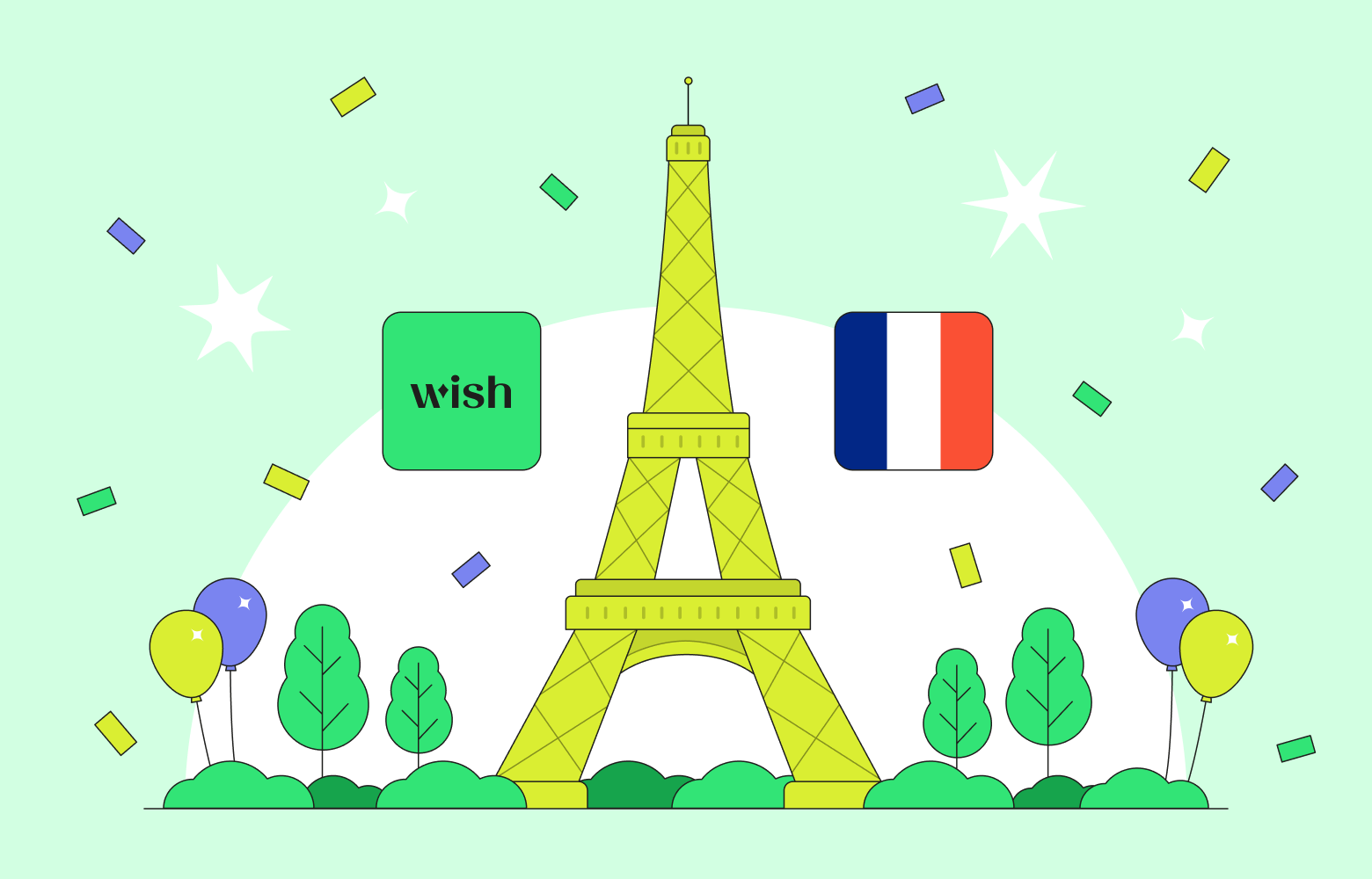 We have some big news to share from the world of eCommerce today: Wish has received the green light to return to app stores and search engines in France! That means users in France can once again download and update the Wish app from Google Play and the App Store, as well as navigate to the website directly from search engines.
"We want to thank DGCCRF for engaging in a constructive dialogue and are pleased to have reached a solution that allows Wish to return to the market. France is an important market to us, and we look forward to a continued partnership with DGCCRF in the future," said Joanna Forster, Interim General Counsel & Chief Compliance Officer at Wish.
"Procedures are now underway to return Wish to the search engines and app stores in France. We look forward to welcoming French consumers back to our platform." Read our full press release here.
This is great news for merchants, as French users will now be able to see Wish's recent brand transformation. Wish has a new logo, a fresh look, and a suite of exciting features designed to help merchants thrive. Merchants interested in selling on the platform can start the process here. To learn more about international sales on Wish (including in France), read our helpful guide to selling internationally!
---
Be sure to subscribe to the Wish Merchant Blog to learn more about selling and succeeding on Wish.