Partnership Spotlight: Sello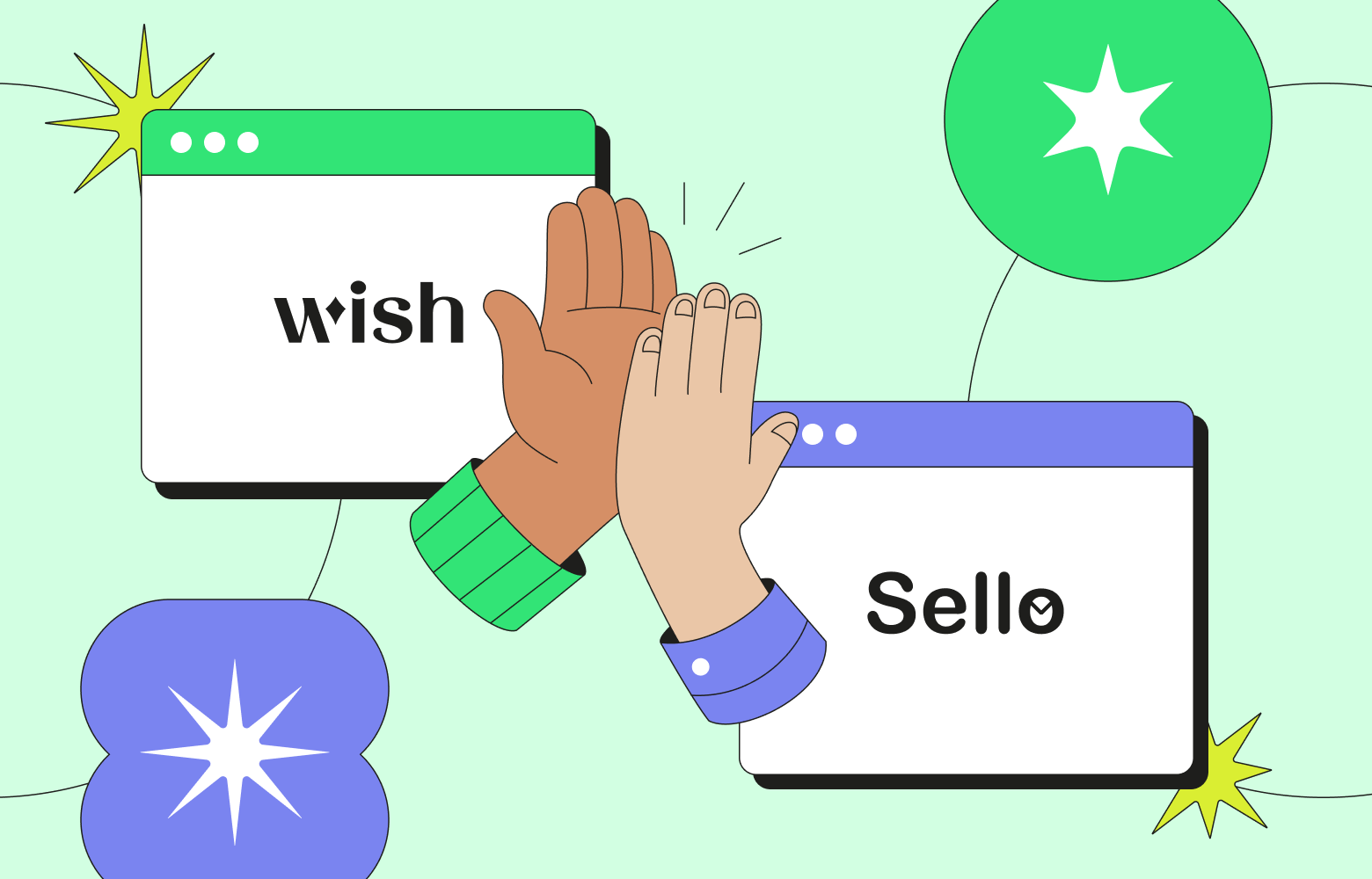 Wish continually partners with other forward-thinking companies to make selling more straightforward and more rewarding for our merchants. In our Partnership Spotlight series, we highlight these companies and how they help empower Wish merchants to do their very best. Today, we're focusing on Sello.
Founded in 2006, Sello is a complete solution for managing marketplace sales and products, all from one place. It was built with the sole purpose of optimizing, simplifying, and facilitating marketplace sales. Let's take a closer look at what this means for Wish merchants.
Limitless Integration
Sello makes it easy to connect your webshop, logistics, and ERP platforms. They already have ready-made connections that allow you to effortlessly integrate the following platforms to Wish:
Webshops
Abicart, Carismar, Centra, ChannelAdvisor, Dandomain, Dresscode, E37, Extend, Jetshop, Kodmyran Commerce, Magento, Nordisk E-handel, Omnium, PCK, PrestaShop, Quickbutik, Retail MKP, ScanNet, Shopify, Shopware, Starweb, Venfre, VTEX, Wannafind, Winkinggruppen, WooCommerce
Logistics
Axla, DHL, Amazon Fulfillment, Ongoing, Postnord, Unifaun
ERPs
4Sellers, Fortnox, Pyramid, Specter, Visma
No Extra Cost
Sello marketplace users can list on Wish for no additional charge. This means merchants can quickly and easily expand their entire inventory to one of the largest global marketplaces. For free!
Onboarding Manager
Worried about the time commitment and effort it takes to onboard to a new platform? Sello has you covered! Sellers get assigned their own onboarding manager who will help you connect and tie everything together and help you get started. What about support once you're live? Don't you worry! Sello has a dedicated support team to help you and answer any questions you may have.
For any Wish merchants interested in trying Sello, you can sign up for your free trial here.
---
Don't have a Wish merchant account yet? Get started here. Be sure to subscribe to the Wish Merchant Blog to keep up to date on all things Wish.