Partnership Spotlight: Productsup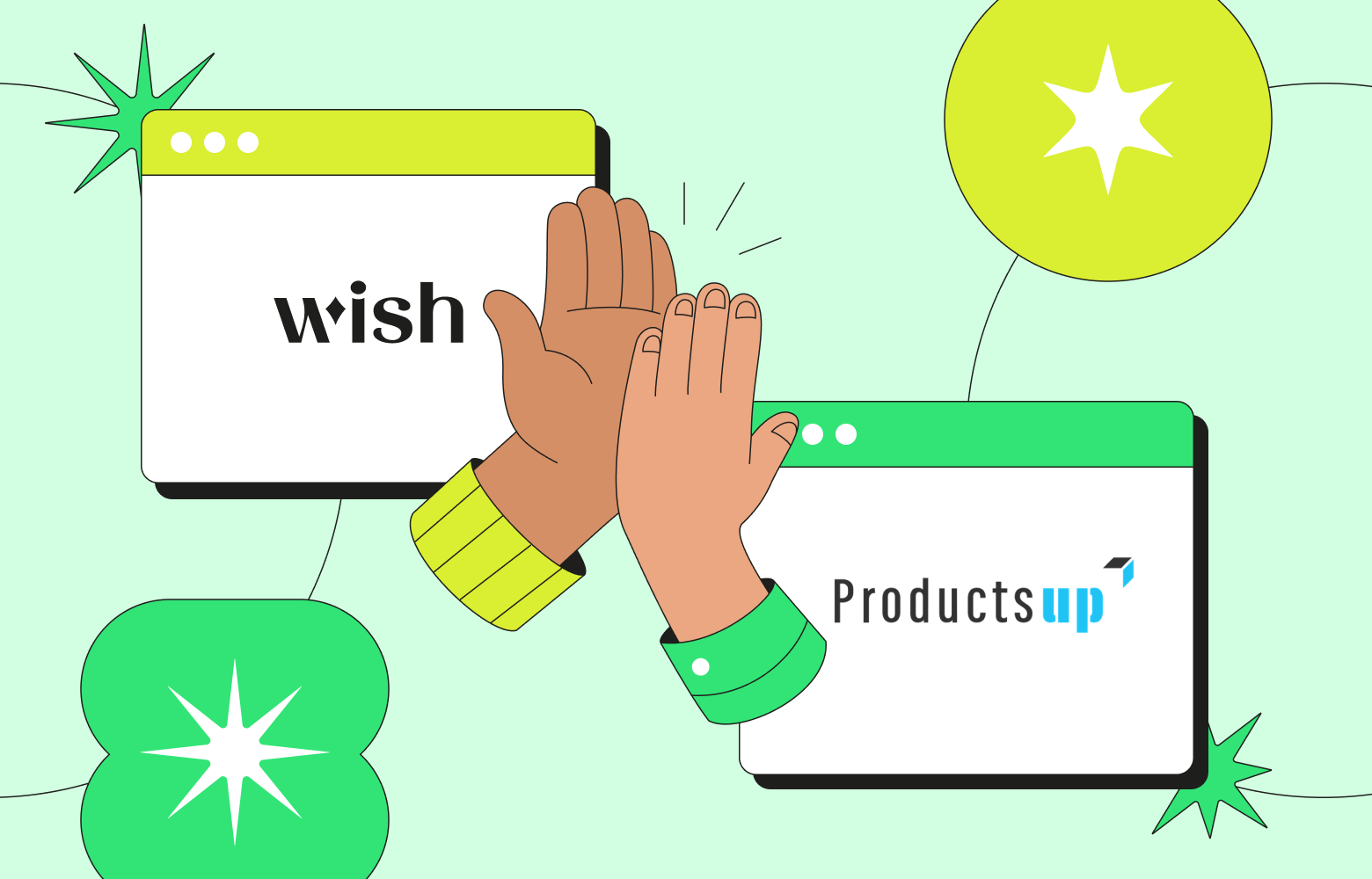 Wish continually partners with other forward-thinking companies to make selling more straightforward and more rewarding for our merchants. In our Partnership Spotlight series, we highlight these companies and how they help empower Wish merchants to do their very best. Today, we're focusing on Productsup.
Founded in 2010 and headquartered in Berlin, Productsup helps brands, retailers, service providers, and marketplaces navigate the incredibly complex digital paths stretching between products and consumers. The Productsup product-to-consumer (P2C) platform processes over two trillion products a month, enabling long-term business success for its customers. Let's take a look at some of the benefits Productsup offers to Wish merchants.
Platform Integration
Wish merchants will be able to access Productsup's platform via an integration, allowing them to manage and integrate their product catalogs to the Wish marketplace with more ease, accuracy, and speed. This makes it easier for merchants to get their products on the Wish platform so consumers have access to the best information to make informed buying decisions.
Order Synchronization
Order synchronization exchanges essential product data with external e-commerce systems. It syncs information such as sales and inventory levels between your store management system and the marketplaces you want to serve. Add data sources to import order information from any marketplaces and then aggregate format, and export order information to your store management system.
Customer Success
Productsup offers merchants expert advisors from day one. Working with an advisor makes onboarding a breeze. After you're onboarded, advisors continue to provide their expertise through success consultations and commerce strategy.
For any Wish merchants interested in learning more about Productsup, you can book a demo here.
---
Don't have a Wish merchant account yet? Get started here. Be sure to subscribe to the Wish Merchant Blog to keep up to date on all things Wish.