Partnership Spotlight: ChannelAdvisor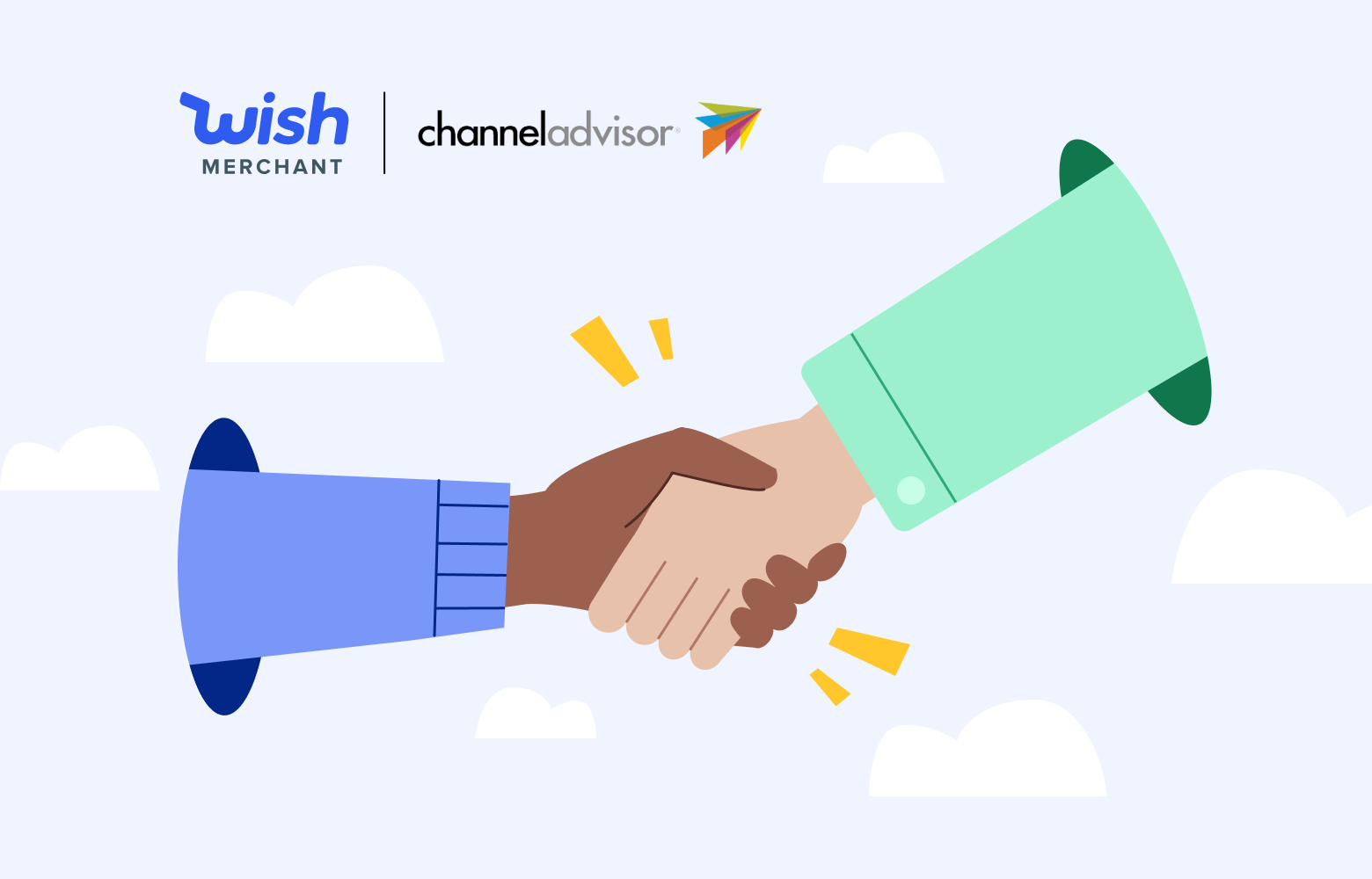 Wish continually partners with other forward-thinking companies to make selling more straightforward and more rewarding for our merchants. In our Partnership Spotlight series, we highlight these companies and how they help empower Wish merchants to do their very best. Today, we're focusing on ChannelAdvisor.
Founded in 2001, ChannelAdvisor is a leading provider of cloud-based e-commerce solutions that enable brands and retailers to increase global sales. ChannelAdvisor has helped brands and retailers worldwide improve their online performance by expanding sales channels, connecting with consumers around the world, optimizing their operations for peak performance, and providing actionable analytics to improve competitiveness. Let's take a look at some of the benefits ChannelAdvisor offers to Wish merchants.
Inventory Management
With ChannelAdvisor, you can launch, track and synchronize your inventory quantity, prices, and product data across multiple global marketplaces. This allows merchants to save time and reduce complexity by managing and updating their product catalog from a centralized interface. You can avoid overselling by easily syncing inventory quantity across all of your selling channels.
ChannelAdvisor Commerce Network
Since ChannelAdvisor released its Commerce Network ⁠— an interactive portal built for sellers and marketplaces to easily find and connect with one another ⁠— in late 2021, more than 1,100 sellers and partner channels have created sharable profiles using the interactive portal. ChannelAdvisor's recently released Product Showcase feature enhances the experience by allowing sellers to promote products to potential channel partners that are looking for inventory, creating interest and cultivating new connections.
Fulfillment Services
Need help with order fulfillment? No worries. ChannelAdvisor Fulfillment Services easily integrate with your preferred distributor, 3PL, or warehouse management system to manage picking, packing, and shipping. You can even increase efficiency by syncing inventory and enabling intelligent order routing. Additionally, you can track and review order fulfillment results across multiple channels within a single reporting source.
Merchants interested in expanding their sales channels and optimizing their operations with ChannelAdvisor can click here to sign up for a demo!
---
Don't have a Wish merchant account yet? Get started here. Be sure to subscribe to the Wish Merchant Blog to keep up to date on all things Wish.