Partnership Spotlight: CedCommerce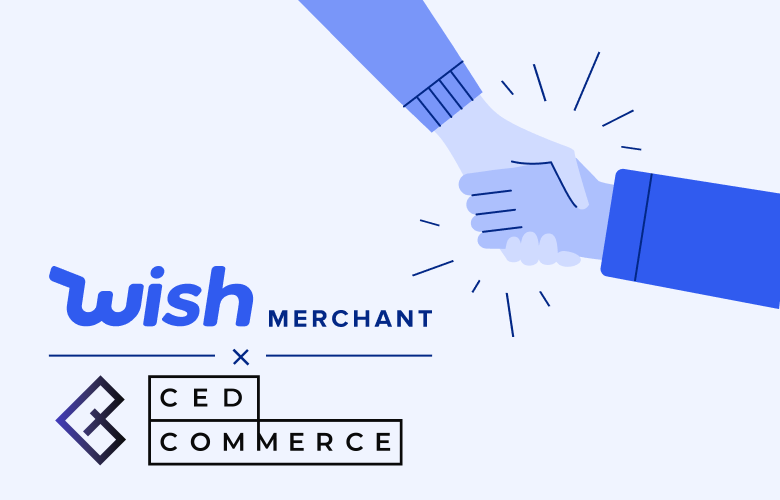 Wish continually partners with other forward-thinking companies to make selling easier and more rewarding for our merchants. In our Partnership Spotlight series, we highlight these companies and how they help empower Wish merchants to do their very best. Today, we're focusing on CedCommerce.
CedCommerce was established with the single-minded goal of making e-commerce easier and more affordable through their robust suite of multichannel integration solutions designed to scale with business growth and helps merchants running their stores across major eCommerce platforms including Shopify, Magento, WooCommerce, BigCommerce, PrestaShop, Opencart, and more. They provide many different services including digital marketing, marketing automation, analytics, store migration, dropshipping and more.
As an official Listing Partner of Wish, they developed the Wish Integration app, which simplifies the process of selling on Wish. Let's take a look at some of the benefits that the app offers to Wish merchants.
Easy and Quick Integration
The Wish Integration app flawlessly integrates with some of the biggest platforms in e-commerce including Magento, Shopify, WooCommerce, PrestaShop, OpenCart, and BigCommerce.
One-click Bulk Upload of Products
Ease your listing strategy with the app's Bulk Upload feature which allows you to list your store products on Wish, in just a few clicks
Centralized Product and Inventory Management
When you edit product details (price, inventory, images, etc.) on your platform of choice, the Wish Integration app can track the changes and push them to Wish. That means real-time inventory syncing.
Order Management
Orders received on Wish can be fetched and then created on your platform of choice for easy tracking and fulfillment in a single location.
Stellar Support and Updates
As an official Listing Partner of Wish, CedCommerce provides 24/7 technical and non-technical support. They also keep merchants posted with up-to-date releases for the app.
Merchants interested in the app can click here to sign-up or to get more information. Shopify and BigCommerce merchants can currently enjoy a free ten-day trial. Grab more and work less with CedCommerce and the Wish Integration app.
Proven Success
Still unsure? Check out some of our merchants that excelled with the integration:
---
Don't have a Wish merchant account yet? Get started here. Be sure to subscribe to the Wish Merchant Blog to keep up to date on all things Wish.