Partnership Spotlight: BigCommerce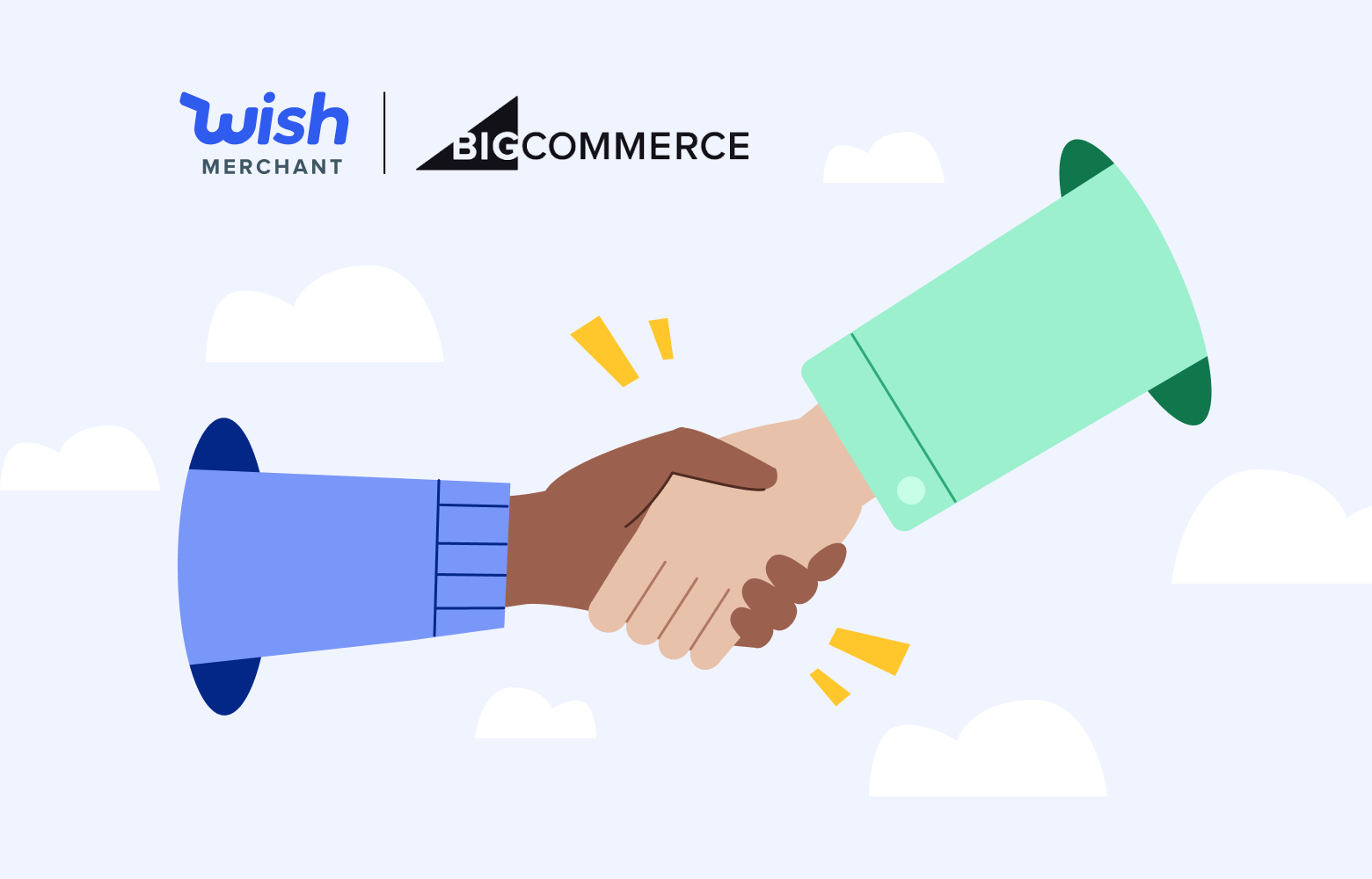 Wish continually partners with other forward-thinking companies to make selling more straightforward and more rewarding for our merchants. In our Partnership Spotlight series, we highlight these companies and how they help empower Wish merchants to do their very best. Today, we're focusing on BigCommerce.
Founded in 2009, BigCommerce is a leading SaaS e-commerce solution that empowers merchants to build, innovate, and grow their businesses online. Their mission is to help merchants sell more at every stage of growth — from small startups, to mid-market businesses, to large enterprises. Let's take a look at some of the benefits that BigCommerce offers to Wish merchants.
Channel Manager
BigCommerce lets you sell everywhere with Channel Manager. Channel Manager is where you can discover, connect to, and manage all the different sales channels available for your store, including Wish. Channel Manager also handles point of sale integrations, marketing channels, including ads and social, and headless/third-party storefronts. Extending your reach beyond your BigCommerce storefront can create new sales opportunities and help promote your brand.
Feedonomics Integration
Feedonomics, a preferred listing partner on Wish, was recently acquired by BigCommerce. This is good news for merchants already using Feedonomics. They can now easily manage listings, orders, and inventory management on Wish and other marketplaces, all from a single platform.
Unparalleled Support
Stuck on how to upload products to build your store? No problem. BigCommerce has you covered. They offer 24/7 US-based customer support. Simply call, chat, or email your question to one of their support reps for a quick reply.
Now's the time to level up your omnichannel strategy with BigCommerce! Merchants can click here to sign up for a free trial.
---
Don't have a Wish merchant account yet? Get started here. Be sure to subscribe to the Wish Merchant Blog to keep up to date on all things Wish.