New Promotion Type: Event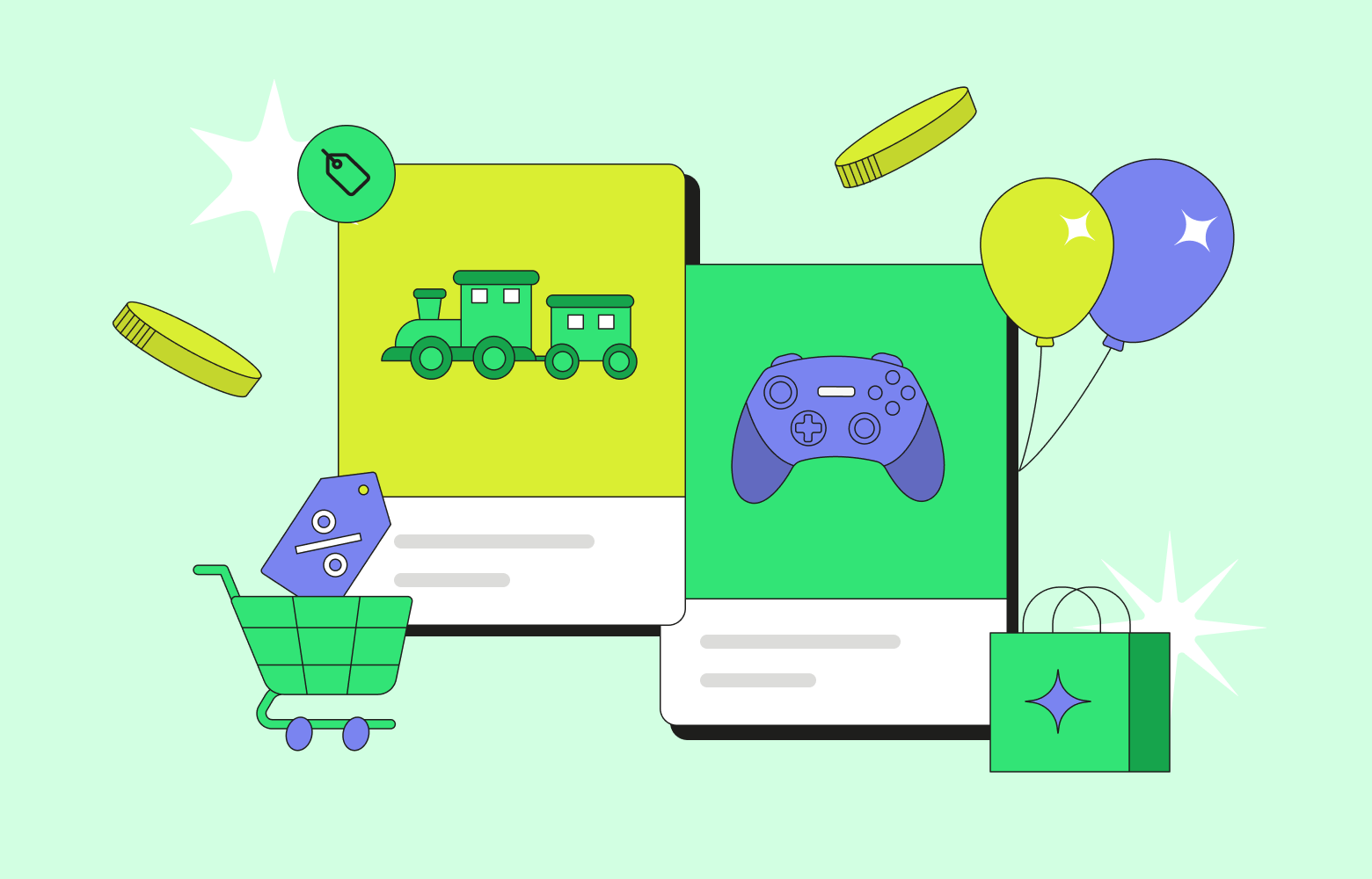 The holiday season is ramping up, and so are our promoted Wish events. To make it easier for merchants to participate, the Merchant Promotions Platform has released an exciting new promotion type called Event. It's never been simpler to align your promotions with Wish's broader marketing and advertising efforts!
The new Event promotions type allows eligible merchants (Platinum, Gold, or Silver tier) to participate in promoted Wish events on the Wish app. Participating in promoted Wish events means eligible merchants' approved products are seen by customers in the Deals section of the app, and may also be featured via in-app banners.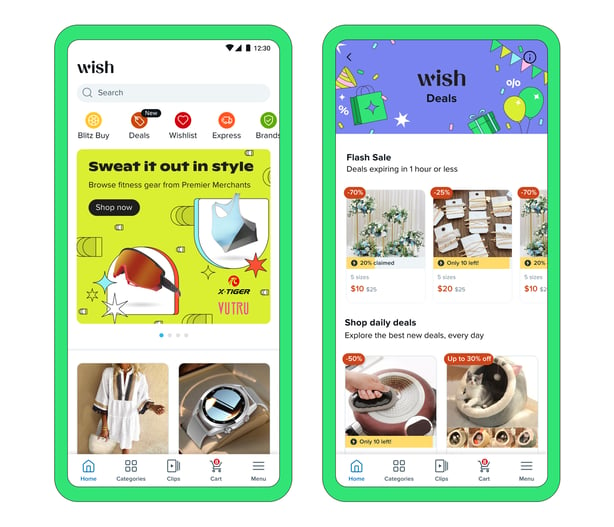 Even better, Promotions have also been expanded to all countries where Wish operates, so now your promotions can reach more customers in more countries. With the Wish Deals Hub expanding to more customers globally — as well as Wish's ongoing rebrand marketing campaign across multiple destinations — this is a fantastic opportunity to potentially get your product listings in front of more customers.
Upcoming events include:
*Every Day is Black Friday at Wish Kick-Off (Starting Nov 1)
*Gift Guide (Starting Nov 7)
*Veterans Day Sale (Starting Nov 11)
Submitting an Event Promotion
Participating in promoted Wish events is easy! Eligible merchants simply need to go to Merchant Dashboard > Promotions > Merchant Promotions > Create a Promotion > Event and follow the prompts.

Once an Event is chosen, the Select Event page displays upcoming promoted Wish events. Details are provided so merchants may choose the events they want to participate in. Once an Event is chosen, the tool generates a list of promotion-eligible products to choose from.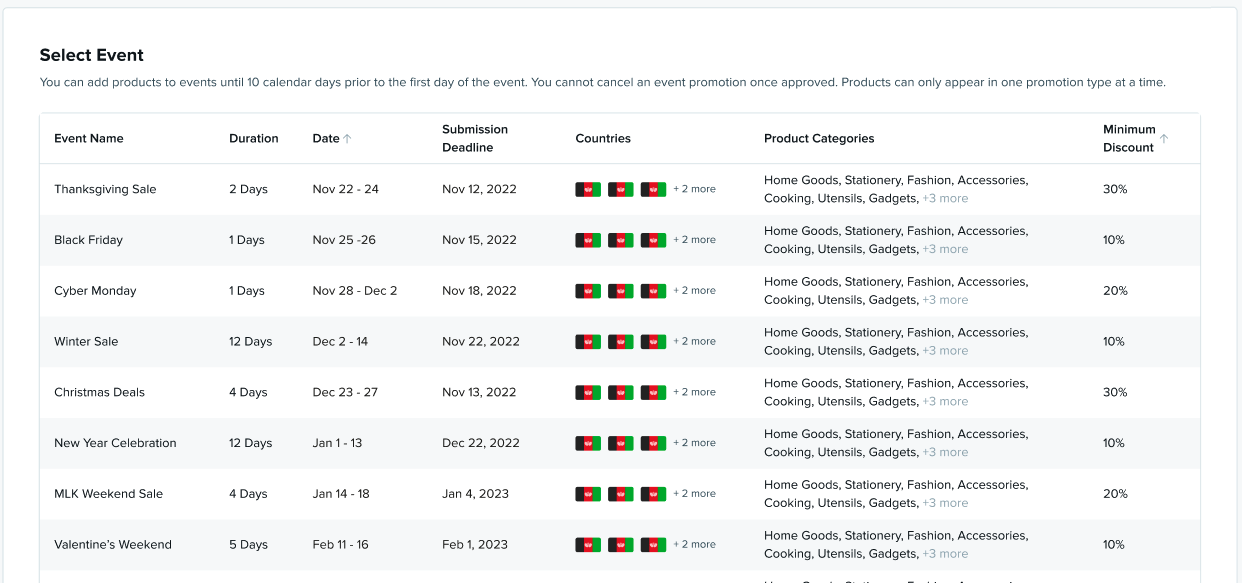 From the list, merchants can choose promotion products, product variations, and set quantities.


Next, select your promotion percentages, view your event summary, and click Create Promotion. Once your promotion is submitted, it can take up to 24 hours for Wish to approve. Please note that Event promoted products cannot be removed or canceled from the event once they have been approved.

It's as simple as that. Submit your Event promotion today to ensure you're making the most of the holiday season!

Click here for more information on navigating the Merchant Promotions Platform.

---
Ready to sell on Wish? Click here to begin the process. Be sure to subscribe to the Wish Merchant Blog to stay up to date on all things Wish.