Meet Our Quarterly Merchandising Calendar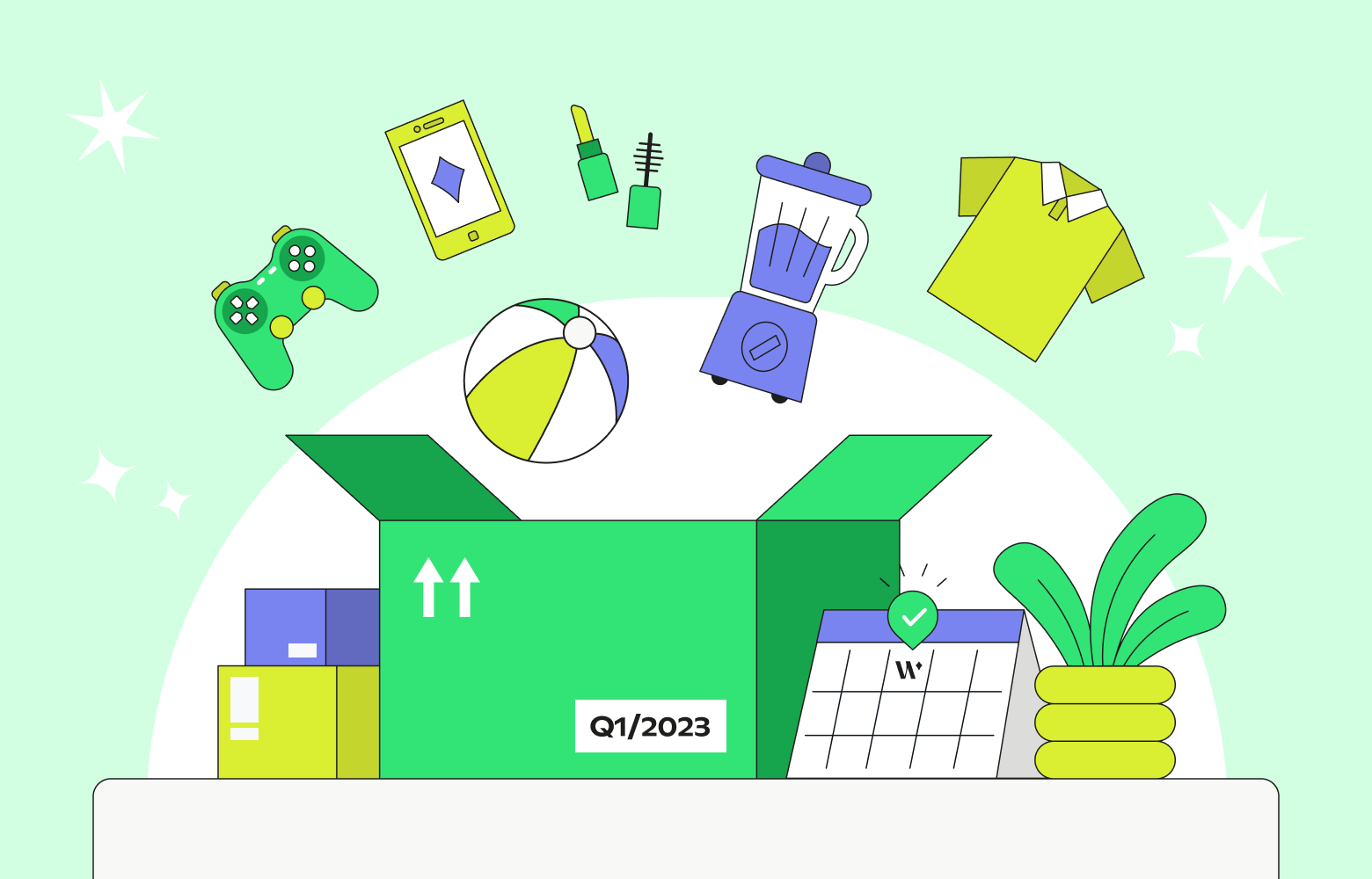 Are you looking for ways to increase your strategic impact on Wish this year and not sure where to start? Don't worry! We've got a couple of exciting new tools to help you and your products stand out from the crowd in 2023.
Save The Dates
We're thrilled to unveil our all-new quarterly merchandising calendar! This calendar outlines all planned merchandising campaigns we have scheduled for Q1 2023. You now have easy access to a complete guide to when and where campaigns will be running, what kinds of products will be featured, whether you can include products via events, and more! Be sure to keep an eye on the blog and our LinkedIn page, as we will release these calendars quarterly for all of 2023.
But Wait, There's More!
To make it even easier to start 2023 off right, Wish is offering a limited-time ProductBoost Bonus Budget promotion in January and February. When you participate, we will apply a bonus budget amount of 20% of your ProductBoost campaign's original budget to the total budget at no additional cost to you. The amount of the bonus budget spent during the campaign will be proportional to the total actual spend of the campaign. All merchants creating or auto-renewing ProductBoost campaigns scheduled to start between January 19, 2023 and February 19, 2023 qualify for this round of Bonus Budget promotion. Merchants can learn more here.
---
Be sure to subscribe to the Wish Merchant Blog to learn more about selling and succeeding on Wish.