March 2023 Wish Merchant Wrap-Up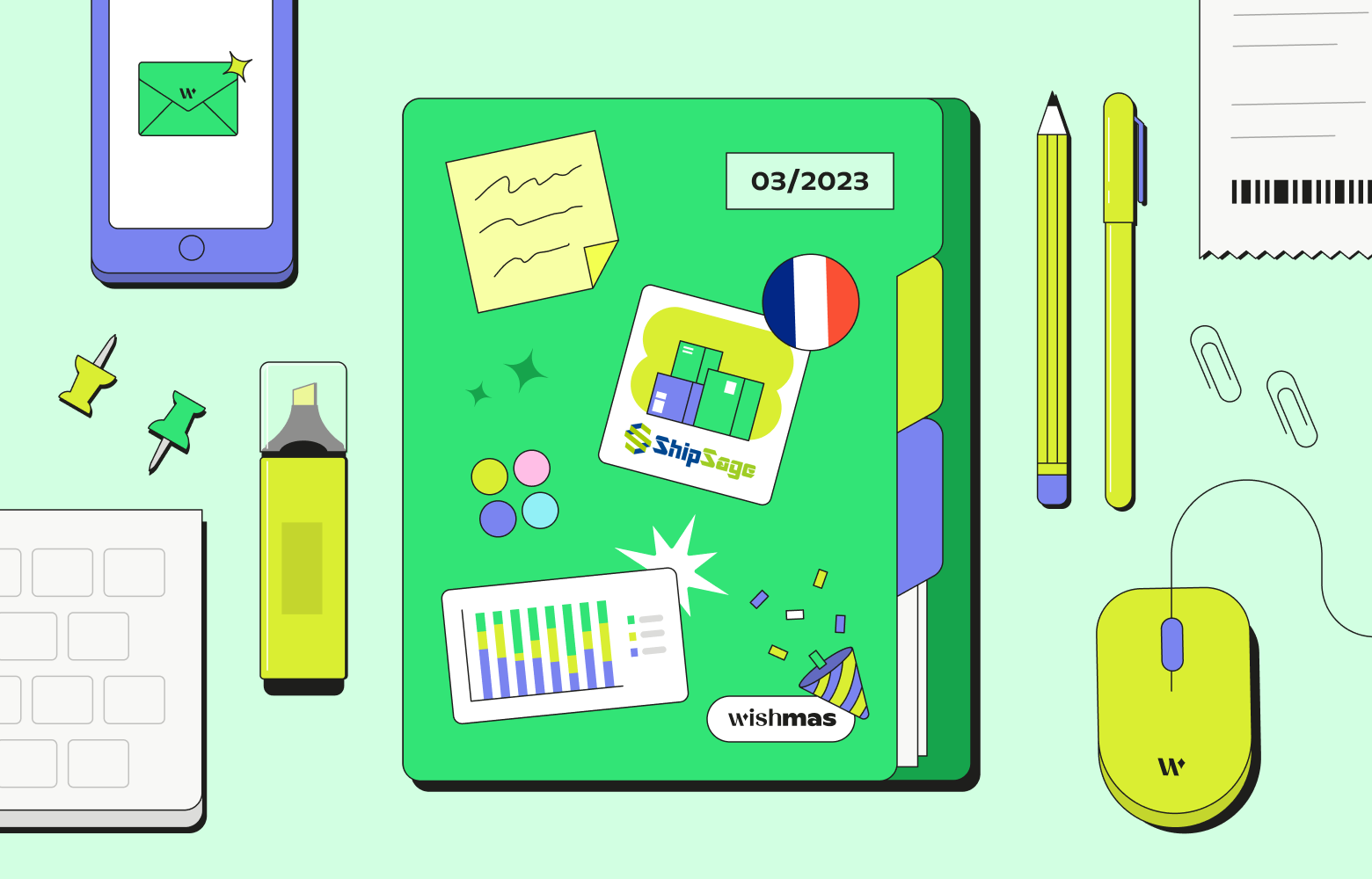 The Wish Merchant Wrap-Up is a digest version of all the important announcements and changes that came out the previous month. Let's dig in and see what you may have missed in the month of March 2023!
---
Get Ready for Wishmas 330
Are you ready for Wish's biggest sale event of the quarter? Wishmas 330 is just around the corner, and you won't want to miss out on this global shopping extravaganza.
Read more>>
---
We're Back in France!

Wish has received the green light to return to app stores and search engines in France! That means users in France can once again download and update the Wish app from Google Play and the App Store, as well as navigate to the website directly from search engines.
Read more>>
---
Category Insights: Q2 2023
Spring is nearly here, which means it's time for merchants to start prepping their inventory for the season. This easy-to-read guide shows which products have typically seen the most success on Wish in Q2.
Read more>>
---
Partnership Spotlight: ShipSage
With over 10 years of warehouse operations focused on eCommerce, ShipSage provides fulfillment and logistics services for merchants and retailers in verticals such as home furnishing, sporting goods, pet supplies, apparel, toys, gifts, and electronics.
Read more>>
---
Wish's Merchandising Calendar - Q2 2023
Looking to get a head start on planning your merchandising strategy for next quarter? This calendar is a powerful tool to help you make informed decisions and maximize your potential for success.
Read more>>
---
Subscribe to the Wish Merchant Blog to learn more about selling and succeeding on Wish.