January 2023 Wish Merchant Wrap-Up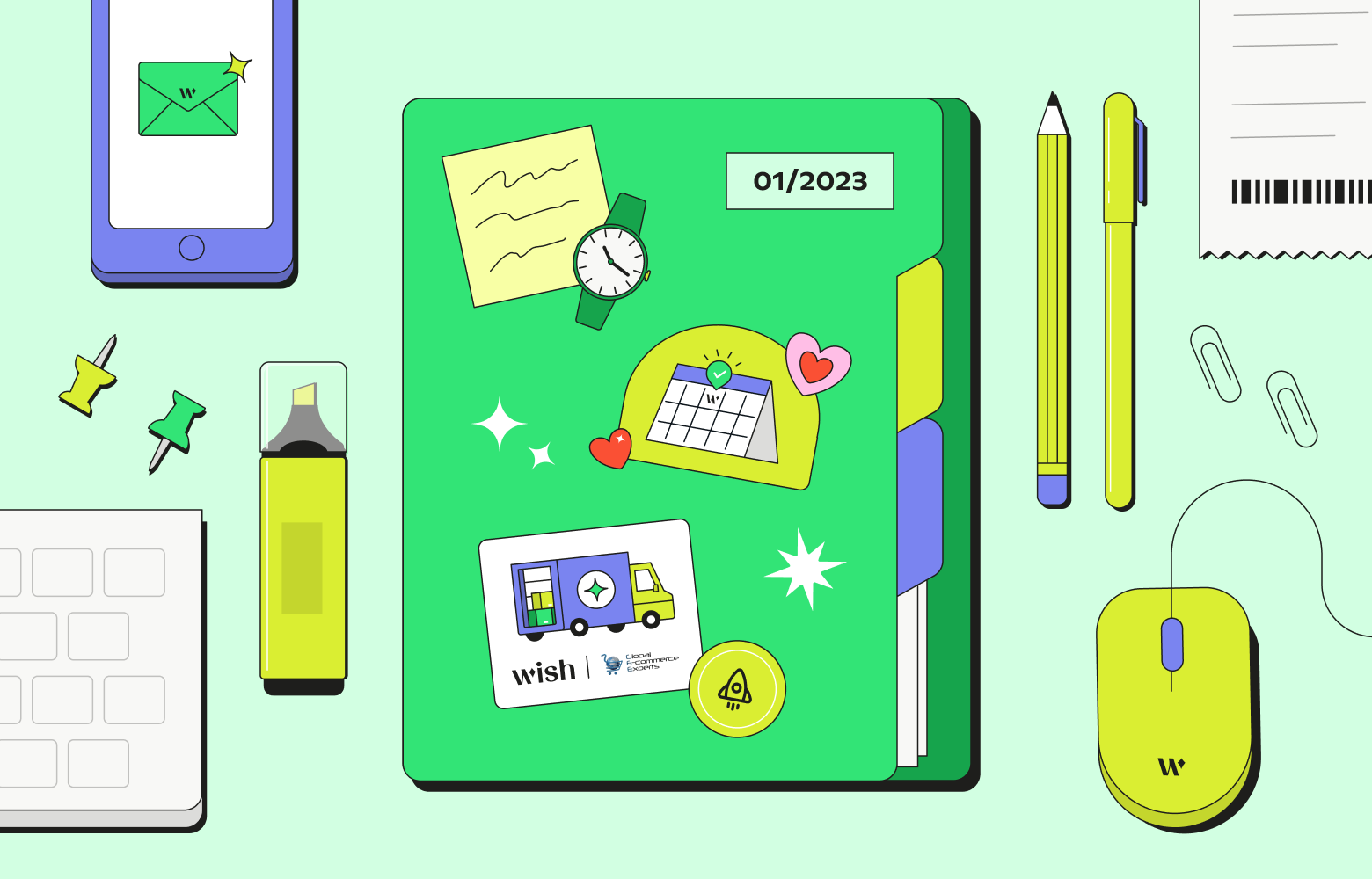 The Wish Merchant Wrap-Up is a digest version of all the important announcements and changes that came out the previous month. Let's dig in and see what you may have missed in the month of January 2023!
---
Revamped Vacation Settings Now Available
Wish is pleased to announce a revamped Vacation Settings feature that empowers merchants to continue selling products and operating stores and warehouses during holidays without needing to worry about being subject to fulfillment-related infractions.
Read more>>
---
Take Advantage of Limited-Time ProductBoost Bonus Budget Promotion
To help merchants generate sales and maximize their product visibility on Wish, we will launch the limited-time Bonus Budget promotion. Merchants can participate in the Bonus Budget by creating or auto-renewing a ProductBoost campaign scheduled to start anytime between January 19, 2023, 12:00 AM, UTC and February 19, 2023, 12:00 PM, UTC.
Read more>>
---
Valentine's Day 2023 Holiday Highlight
We put our hearts into creating this information sheet, which covers our Valentine's Day merchandising promotions, as well as product upload recommendations straight from Cupid himself.
Read more>>
---
Wish Merchant On Tour
Wish Merchant is going on tour! In February, we'll be traveling to some of the biggest cities in the US for four dates only.
Read more>>
---
Meet Our Quarterly Merchandising Calendar
We're thrilled to unveil our all-new quarterly merchandising calendar! This calendar outlines all planned merchandising campaigns we have scheduled for Q1 2023.
Read more>>
---
Ready to become a Wish merchant? Click here to begin the process. Be sure to subscribe to the Wish Merchant Blog to learn more about selling and succeeding on Wish.