August Wish Merchant Wrap-Up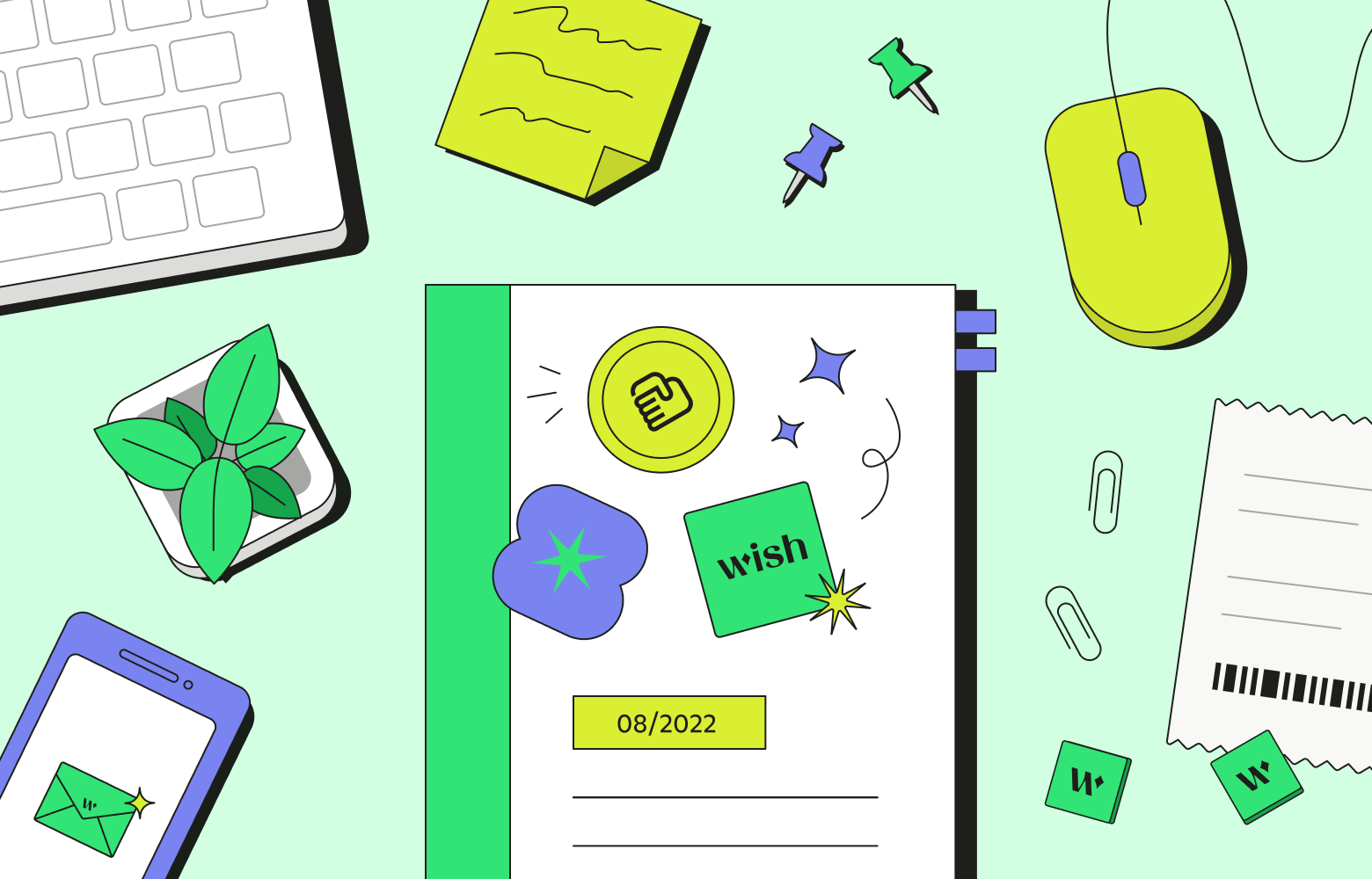 The Wish Merchant Wrap-Up is a digest version of all the important announcements and changes that came out the previous month. Let's dig in and see what you may have missed in the month of August!
---
Introducing Our Rebrand!
The rebrand is part of the overall transformation Wish has been implementing over the last year. We've been working hard to bolster the experience for both merchants and users.
Read more>>
---
Redesigned Wish App Now Available to Global iOS Users
Wish has rolled out a redesigned iOS app to global users. This update follows our previously announced roll-out of a redesigned Android app to global users in March.
Read more>>
---
Adding Audio for Wish Clips
Wish app customers will now hear audio on all Wish Clips videos.
Read more>>
---
Commission Structure Updates To Expand for Non-EU Destinations
A commission structure redesign will launch (expected September 2022) on orders bound for non-European Union (non-EU) destinations.
Read more>>
---
Partnership Spotlight: ChannelAdvisor
Founded in 2001, ChannelAdvisor is a leading provider of cloud-based e-commerce solutions that enable brands and retailers to increase global sales.
Read more>>
---
Wish, Taxes, and You
We know taxes can be complex. That's why we created a concise information sheet to help you understand the basics of how taxes work on Wish.
Read more>>
---
Merchant Materials Page
The Wish Merchant Materials page is your central hub for all kinds of useful content for Wish merchants. We're talking case studies, training guides, walkthroughs, information sheets, and more.
Read more>>
---
Ready to become a Wish merchant? Click here to begin the process. Be sure to subscribe to the Wish Merchant Blog to learn more about selling and succeeding on Wish.