Wish Focuses on Growth Markets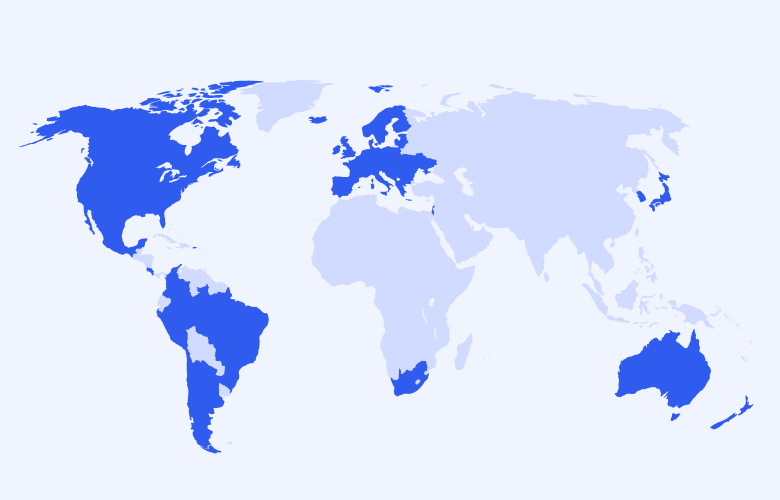 As part of Wish's long-term commitment to helping our merchants succeed, it is essential that we foster growth in markets where we are best positioned to help merchants thrive. As we aim to cultivate merchant success within key markets, it is necessary to shift focus away from markets where we believe the return on both merchant and Wish effort is suboptimal. With this in mind, we have identified 61 destination countries/regions to focus on and 79 destination countries/regions to exit.
As a result, effective March 1, 2022, merchants will no longer be able to sell into 79 destination countries/regions, as Wish will no longer support purchases from users in these areas.
What does this mean for merchants? Please review the below FAQ for more information.
1. Which markets is Wish exiting from and why?
The decision to exit these markets allows us to focus on the markets that offer the most growth potential and highest financial returns, and invest more significantly in the 61 remaining markets, so we can better serve our users and our merchants.
It also allows us to reduce the operational complexity of our business, across marketing, logistics, customer support, payments, etc.
See the full list of markets we are exiting here.
2. When is the last day merchants can sell into the markets that Wish is exiting?
This change will come into effect on March 1, 2022 and merchants do not need to take any specific action regarding this change.
Merchants may still receive orders to fulfill within these 79 destination countries/regions before March 1, 2022 depending on the location/timezone of the user that placed the order.
3. How will this impact the number of merchants selling on the platform?
While users in the 79 impacted markets will no longer be able to buy from Wish, merchants will still be able to sell into the 61 markets where Wish will continue to operate. In that respect, we don't expect the number of merchants selling on Wish to change significantly.
4. How will this impact the number of users?
This decision will impact only a small percentage of active buyers.
The vast majority of our existing users are in the 61 remaining countries.
5. What actions do merchants selling to the impacted markets need to take?
Merchants selling to the impacted markets do not need to take any additional actions, but they should fulfill all orders that they receive up until Feb. 28. Moving forward, we see a great opportunity for our merchants to refocus on our 61 remaining markets. We are narrowing our focus to these markets because we believe that they offer the most significant opportunities for growth and success, both for Wish and our merchants.
6. Are there any exceptional circumstances that would allow merchants to continue to serve customers in any of the 79 markets?
No, Wish will no longer support purchases in any of the 79 markets mentioned.
---

For further information, please read through this Help Center article.