Partnership Spotlight: Linnworks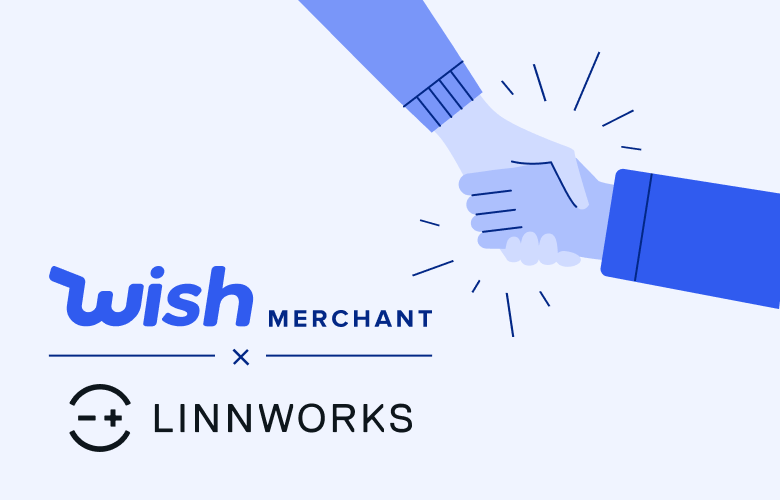 Wish continually partners with other forward-thinking companies to make selling easier and more rewarding for our merchants. In our Partnership Spotlight series, we highlight these companies and how they help empower Wish merchants to do their very best. Today, we're focusing on Linnworks.
Linnworks is a global company that allows merchants to seamlessly integrate into Wish and multiple marketplaces via their central platform. Their platform lets merchants manage their online sales process, from listing across selling channels to processing high volumes of orders and monitoring business performance. Let's look at some of the benefits of using Linnworks in conjunction with Wish.
Partnership Benefits
Multichannel Listings and Inventory Management
The Linnworks platform allows you to easily integrate and control your inventory across Wish and several other marketplaces. There's no need to log in to each portal individually. Update your inventory quantity, price, description, and other product data for all your marketplaces in one place, saving you tons of time.
Order Management
Not only can you manage your inventory in one place with Linnworks, but you can also manage your orders. Their platform allows you to quickly and simply view, search, filter, and update orders across multiple marketplaces. Also, you can use their platform to ​​add additional information to orders, such as services, customer details, shipping, and packing details.
Shipping Management
Linnworks is already integrated with the major shipping carriers, allowing you to be too. Merchants can even streamline manual shipping tasks such as creating manifests, combining shipments, and providing tracking information.
Automation
Automation is key to scaling your business. Linnworks offers automation solutions, covering everything from inventory to fulfillment. Automate processes to help save time, facilitate growth, and build a more competitive customer experience.
Insights
Merchants using Linnworks have access to an insights panel that contains charts and graphs that reveal insights across several data points. Think real-time visibility into stock levels, inventory, orders, and shipping performance. All at a glance!
Steering Towards Success
McSlots
, an online retailer specializing in slot cars and other collectibles, sells on many different online marketplaces. They've found the most success utilizing the partnership between Wish and Linnworks. According to the owner, Mark Crowhurst:
"Wish has become a key selling space for us, and as we manage all inventory and order management through Linnworks, it's a seamless experience. Wish gives consumers a mobile-friendly and engaging shopper experience, and are very supportive for new merchants. After seeing initial success, we plan to increase the range of SKUs we list on Wish and I'll be investing more time improving our sales on Wish in 2022."
Any Wish merchant looking to streamline their inventory, orders, and shipping management can schedule a demo by contacting sarah.znideric@linnworks.com. Not a Wish merchant yet? Claim your free store now.